About Garden Center News
Garden Center News builds sites that help garden centers grow. Engage your customers with electronic marketing.
Garden Center News was founded because there were two business conditions that existed at the same time.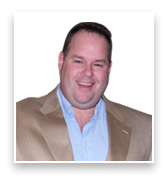 Garden centers had the most to gain from the Internet. They had great images, broad followings and limited budgets
The web development community consistently let garden centers down by building sites with very little traffic that were not updated to reflect the seasonality of the business.
In 2002 a survey of 200 very strong garden centers showed that 198 of them had sites that were either non-existent or out of date. Garden Centers were giving up on traditional snail mail newsletters as postage went up, and list quality was suspect.
Blue Hills Nursery in Whittier California was the first to give us an opportunity. With less than 100 subscribers they started an e-newsletter in 2002 and got an immediate response.
We have had double digit growth every years since. Our mission is to make sure that our sites are the best on the net for the retail garden center industry.
As our company has grown, we have upgraded in every area. We are proud to have professional programmers, designers, writers, editors, and marketers.
Our customers say we're a breath of fresh air because we speak in simple terms, we study the industry, and we get it done on time. We know that every garden center is unique. Our pricing structure encourages them to strive for the very best site.
We currently have 14 people working from our homes. We serve over 150 garden centers in all four corners of the US. We take pride in staying out on the front edge of marketing independent garden centers on the Internet.
---
About Garden Center News, Garden Center Marketing, Garden Center eNewsletters, Garden Center eBlast, Garden Center Flyers, Garden Center SEO, Website Design