If you want a great e-newsletter, that will be sent every week, and stay current, call us now: 518 701-7088.  E-newsletters have quickly become the most personal,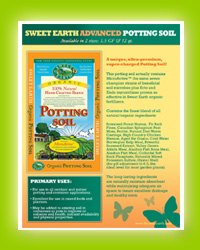 interactive, cost-efficient way to build customer relationships. Sending an email to your customers will create a visit, brand your nursery, build top-of-mind presence, and give your customers the reminders they need to be successful in the garden.
Where a website depends on the customers seeking you out, an E-newsletter allows you to initiate the conversation.
Our e-newsletter program begins with a time-tested method for building your list

We incent shoppers to sign up onsite
We convert "snail mail" customers to e-newsletter customers
We build referrals from existing subscribers
Our editions build a loyal "open rate" for your e-newsletter

We spread articles across your audience
We create interactive chances for readers to learn
You survey your customers and build content to satisfy them
Your garden center will benefit from better customer relationships

You fill multiple seminars at off-times
Vendors support your articles
Your customers will be educated to key "value-added benefits"
eNewsletters – E-Mail Marketing – Garden Center Marketing
Check out our Portfolio

PORTFOLIO – Our e-Newsletters List:
Sam Bridge Nursery & Greenhouse, LLC
(Greenwich, CT) http://news.sambridgegardencenter.com/current